ART SHOW IN BASEL - August 2018
Invitation to the opening
I am very glad to invite you to the
Inter & National Artists
exhibition organized by
MyriArt
(Roger Giger) coming up from August 11th until the 1st of September at Petershof in Basel (
Petersgraben 19, CH 4051, Basel
). There will be an array of different genre's of art, created by international artists from Peru, Chile, Egypt, Italy, Ireland, and Switzerland. Therefore, if you would like to meet the artists - please do - come along on August 11th from 11h to 20h. We will all be there!
If you cannot make it on the 11th, you can check the open hours on the flyer and on Petershof web page.
What do I show this time in Basel?
After having presented my first project 'Das Atelier von Minerva' a couple of years ago, now I come again with 2 different projects, namely, 'HOPE' with the selection of my favorite 8 charcoal portraits of it (that maybe you already know), and the new project of this year 'As human, knowledge' in which I explore colors by working with pastels.
'HOPE' (2017)

How is the experience of living abroad? What do you discover about yourself by passing through it? What kind of insights do you start to get about the meaning of your life?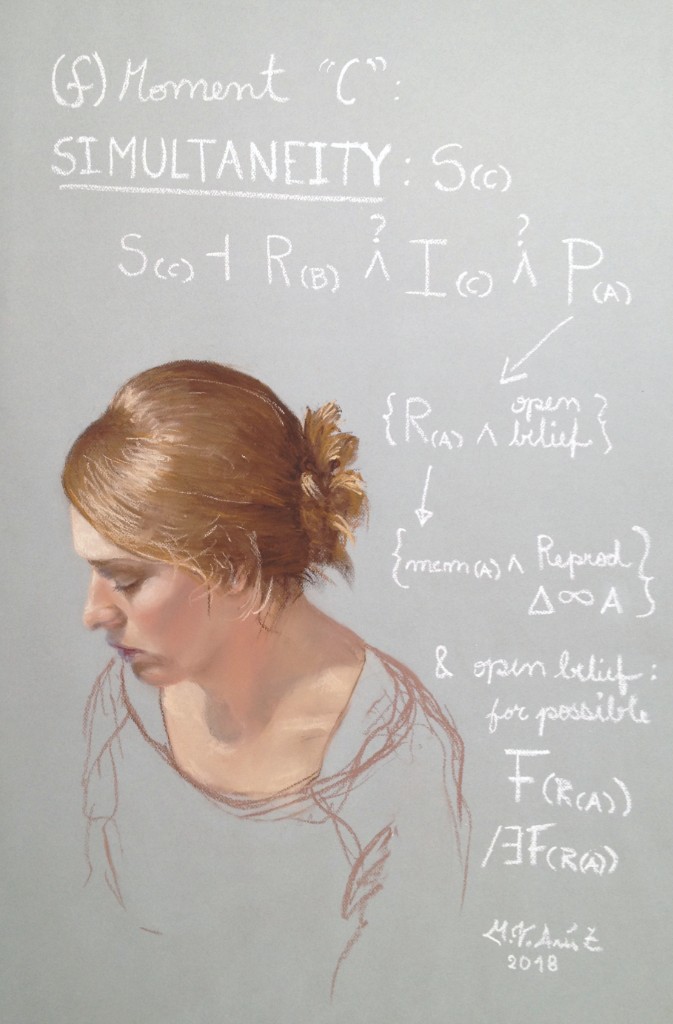 'As human, knowledge' (2018)
What if we try to do Philosophy through Art? Do you want to give it a try? Thinking is a very serious thing, however, it is nothing if it does not belong to our everyday life.
New Catalog
A new catalog will be available at the exhibition. In it, you will find a resume of the three projects: 'Das Atelier von Minerva', 'HOPE' and 'As human, knowledge'. Go for your copy! I didn´t print a lot of them. Ups! Maybe next time!
Posters of Minerva
There will be also posters of the magical Minerva (size A3) available at the show. If you are in Basel, you can go directly to Petershof to get yours. If you are in Brussels, you can also get yours by ordering it clicking on the button below.

Of course, at the exhibition, you will find also the artworks of other artists such as the amazing Chilean painter Alejandro Decinti. Could you believe it? Check his work clicking HERE.
Hope to see you there!

Verónica Arís